The holidays may be over, but I'm still in quite a festive mood due in large part to the fact that…this past year, it didn't feel like Christmas at all! So I've decided to prolong the holidays by turning to something that couldn't remind me more of Christmas – plaid.
I remember wearing big, red plaid bows when I was a toddler that had the ability to make you feel happy and bright year-round, and that's what Dolce & Gabbana's ad campaign is doing for me right now.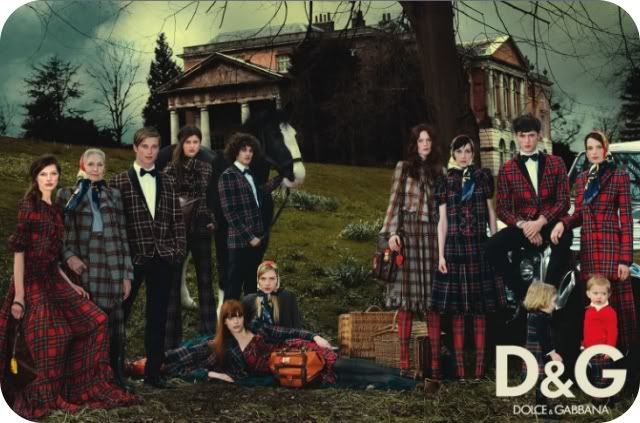 How could you not fall for plaid after viewing this ad? It has all of the qualities of festiveness…the red. The togetherness. The crisp, cool weather. It's the epitome of high fashion holiday style.
Fashionably yours!
Thanks to
The Something Picasso
for the picture.